Kitchen Remodeling Services
The Kitchen Is The Heart Of Your Home
Isn't cooking more fun when your kitchen has everything you need? An ideal kitchen has increased space & storage, updated appliances, and an aesthetically pleasing appearance. These days, kitchens have always been a central part of our home, where friends and families unite to eat and laugh together. Holiday meals are celebrated in this spot.
Remodeling your kitchen will not only turn it into a pleasant space of your home, but it will also increase your home's value.
Make Your Dream Kitchen A Reality
You must trust the vision of your dream kitchen in the hands of experts. At Absolute Kitchen & Granite, we are dedicated to working with you to turn your dream kitchen into a reality. With our kitchen remodeling services, we help you alter your kitchen into a functional, stylish, and beautiful space. From small upgrades like installing new countertops and cabinets to complete renovations from floor to ceiling, we can handle everything you can dream of.
Cabinets Are The Backbone Of Your Kitchen
Changing your kitchen cabinets is an inexpensive way to transform the look and feel of your kitchen. Custom cabinets are an investment that will pay you off for many years to come.
Absolute Kitchen & Granite offers few different cabinet lines: semi-custom, fully custom & high-end custom. Each cabinet line provides an outstanding lifetime guarantee. We are the best people to partner with for your kitchen remodeling project in New York and New Jersey. We offer you a variety of cabinet styles, from contemporary traditional to modern aesthetic; every aspect of your kitchen remodeling project will be handled with professionalism and care.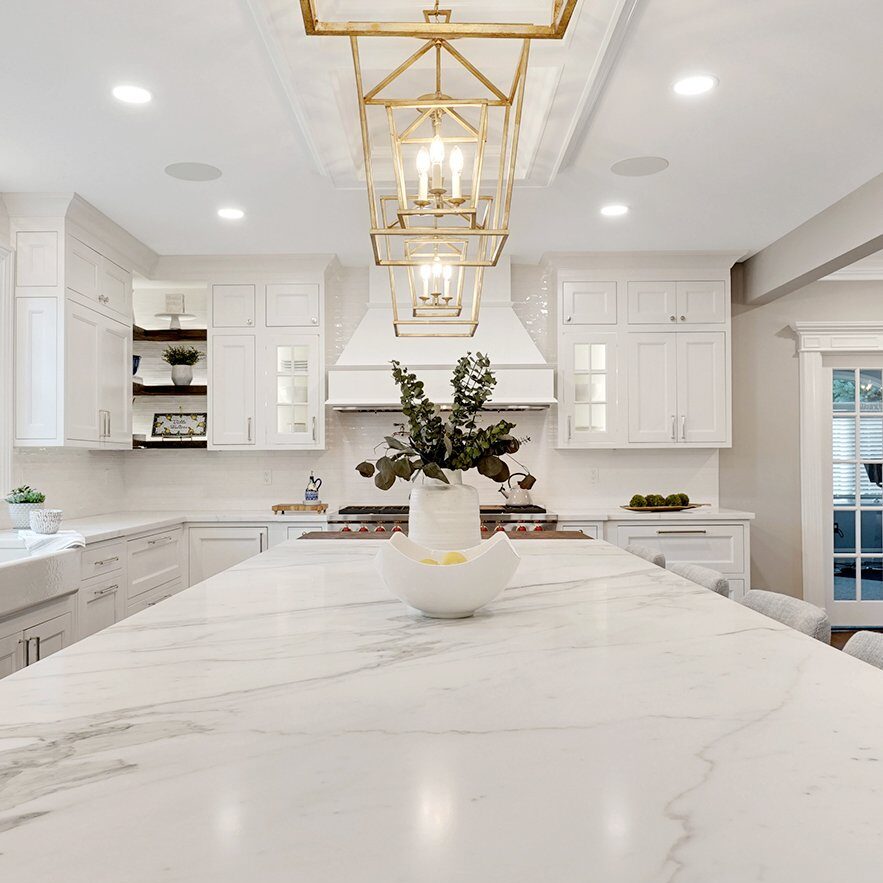 Set The Tone Of Your Kitchen With The Right Countertops
Installing the countertops is the key kitchen remodeling feature, as they play both the practical and aesthetic role in your kitchen. But choosing the perfect countertop for your kitchen can be a little hard to do on your own. However, with Absolute Kitchen & Granite as a top kitchen countertops contractor in NY, you can help yourself find and install the perfect fit for your kitchen.
We use the best quality marble, quartz, onyx, quartzite, recycled glass, limestone, white sparkle granite countertops, soapstone, and precious stone. We also use CNC (Computer Numerical Control), a machine fabricator, to ensure that your countertops are machined to perfection.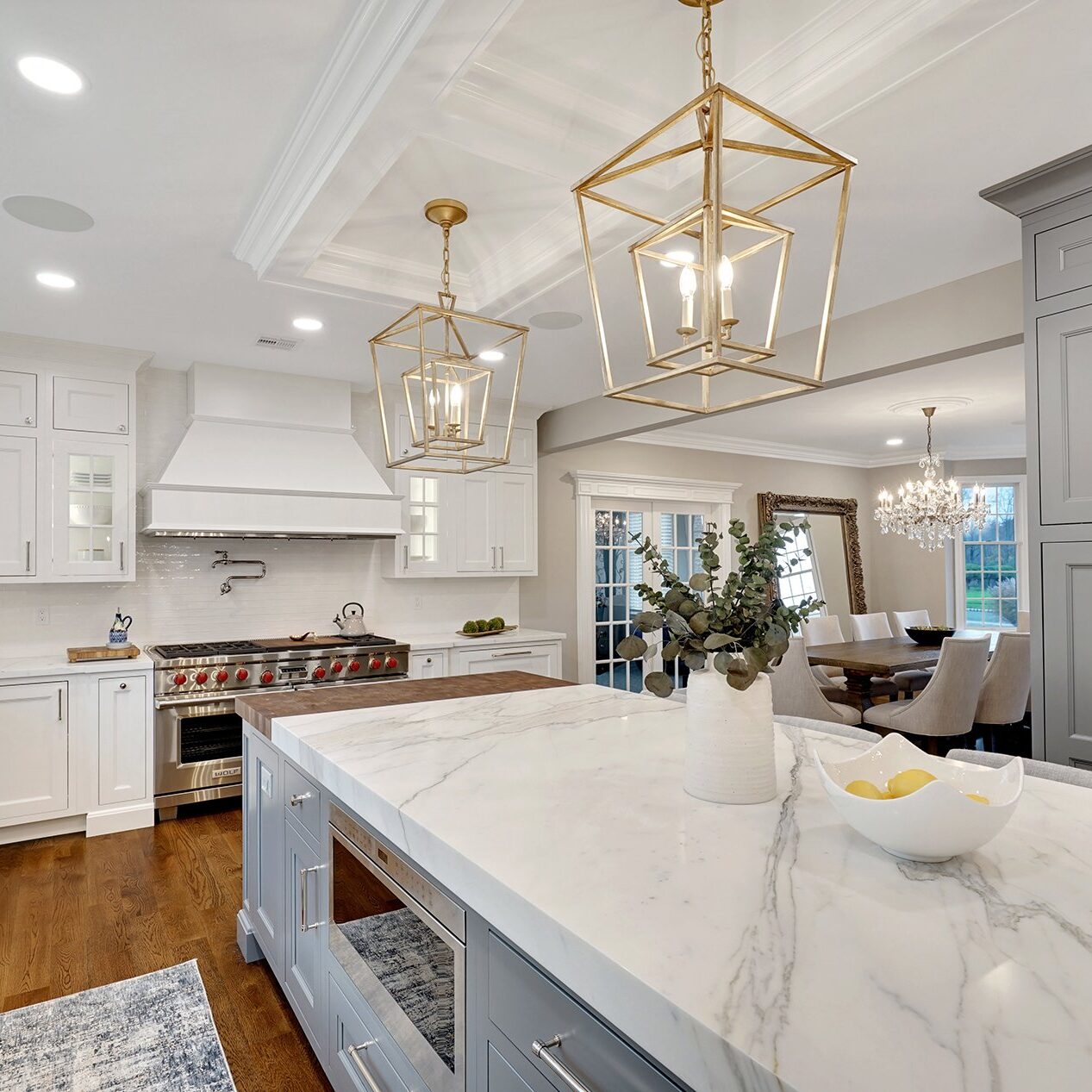 Let's Begin Working On Your Dream Kitchen Together
Are you ready to turn your ideal kitchen into something concrete? Get started with us today! We are one of the top New York's & New Jersey homes and kitchen remodeling company with over 15 years of experience in the industry. Our goal is to craft the perfect kitchen space to meet your needs with brilliant craftsmanship and competitive prices. With the multiple choices that homeowners have these days, we strive hard to make our kitchen renovation process simple, helpful, and stress-free.